Executive Airport Car Service in Los Angeles
Luxury Car Service to/from LAX, Burbank & Long Beach Airports
Roadrunner Limousine is more than just a luxury airport town car service. We are a world-class chauffeured transportation company delivering consistent, reliable and trusted services.
We specialize in executive car transportation service to all corporate jet air fields in LA metro – including LAX, Long Beach Airport, Bob Hope Airport. We are also pleased to offer car service throughout metropolitan Los Angeles area and beyond for sightseeing and special events.
Our fast and convenient online booking, luxury fleet, and reliable chauffeurs will ensure a hassle and worry-free experience. So, instead of taking a cramped shuttle or unreliable taxi, or riding in an unkempt vehicle driven by an unqualified driver – reserve a relaxing and smooth chauffeured luxury ride with Roadrunner Limousine, the experts in executive transportation. We can accommodate up to 6 people in our comfortable, clean, well-maintained vehicles.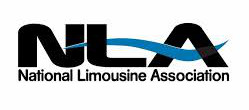 We know that there are other chooses for your transportation needs, which is why we stress the importance of Roadrunner Limousine being a proud member, in good standing, of the National Limousine Association (NLA). Members of the NLA are among the highest rated professional organizations in the transportation industry.
Roadrunner Limousine is known for our affordable and competitive pricing for executive transportation services in Los Angeles. We offer great rates for airport transfers to and from LAX, Bob Hope Airport, and Long Beach Airport, as well as and hourly rates for other, non-airport related local transportation.
Our knowledgeable and friendly customer service staff, along with our professional, experienced chauffeurs, will deliver a door-to-door, hassle-free experience. Book online, by phone, or with our easy-to-use mobile app. After you book, Roadrunner will email a reservation confirmation and receipt.
We hope you will choose Roadrunner Limousine for your airport transfer needs.