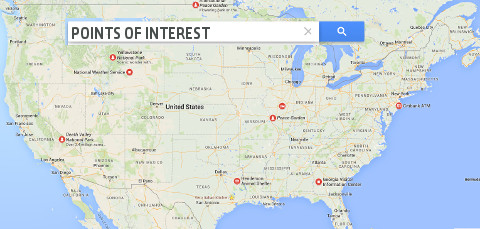 Even business travelers sometimes want the best of the best. If you are traveling to New York and want to be pampered while you are there, check out one of these awesome hotels.
The Carlyle is a five-star haven where you can enjoy fantastic views of the city skyline from your private terrace. Relax in a boudoir chair or practice your skills on the grand piano. Each room has its own personal decor, and the artwork on the walls is truly magnificent. A fitness center and spa are available if you need to unwind, or you can request an in-room massage to de-stress before the big meeting. There are many boutiques on site for your shopping desires. Your pet can also join you here for the best of services, such as beds, bowls, snacks and Fiji water. Walking service is also available.
The Mandarin Oriental is located at the top of the Time Warner Center, just across from Central Park. Gaze at the park from your suite, and enjoy the spectacular New York skyline at its finest. The five-star spa includes a 75-foot lap pool, Thai yoga suite and an Oriental tea lounge. The VIP Spa suite is an oasis for couples who want to be pampered and relax.
St. Regis New York will provide you with 24-hour butler service, a full breakfast, and a bottle of champagne. The silk wall coverings and beautiful furnishings make each room exquisite. Enjoy an elegant dinner in one of the renowned restaurants, or sip a cocktail in the King Cole Bar. Your personal trainer will give you pointers at the fitness center, or you can just indulge at the spa with a customized treatment.
The New York Palace gives guests a choice of accommodation, ranging from Superior, to Club and the Towers. You may also choose a Penthouse triplex suite. The penthouse suite includes a rooftop terrace for amazing city views. The marble bathrooms will make you feel totally indulged, while the art work will impress you. Complimentary house car service will make your outings stress-free, and the concierge will help you to plan your stay to perfection.
The Plaza Hotel may be the most luxurious hotel in all of New York. The immaculate white glove service will immediately let you know you will be treated like royalty. The tranquility garden with its reflecting pools is a great place to start your stay. The chandeliers and exquisite artwork in the rooms are designed especially for each room. Each room has an iPad, so you can order room service, print boarding passes, and organize your stay. Unwind at the champagne bar, or enjoy dinner in one of the famous restaurants.
Who says business travel has to be all work and no play? Why not get some relaxation time in and treat yourself to a little pampering.