It is general knowledge that flying is faster than driving. But what about all the time spent in between leaving your house and arriving at your destination?? Arriving and departing the airport, long lines for security check, and of course the never ending luggage-go-round can take up a big portion of your travel time.
Here are some smart ideas that can improve your productivity while in flight, and get you on a great start once your flight has landed.
AIRPORT CAR SERVICE
If you need luxury car service to any of Los Angeles' airports, call Roadrunner Limousine today.

Learn more about our
Los Angeles Luxury Car Service
Or call 24/7 – 866.798.7694
Above all you want to keep well hydrated during your trip. Don't let yourself get sick by ignoring your health. Pack some healthy snacks so you don't have to rely on the somewhat unhealthy food that may be available to you on the plane or in the airport.
Have some projects ready that you can do without being connected to the internet. You can write emails and prepare documents that can be downloaded, sent or printed once you land and save precious time.
Spend the night before your flight charging all the electronics you may need. Don't wait till flight time to realize your phone or laptop are dead. Putting your devices into airplane mode will help you save battery power until you can land and charge up again.
Be sure to check out your surroundings on the flight. You may be seated next to a future partner, customer or mentor who can help you in the long run. Be sure to meet and greet.
Exercise whenever and wherever you can. Many airports have an exercise room or relaxing area for stretching, or an outside trail for jogging or walking. If you don't have time for that try working out on a flight of stairs or just getting in some good leg stretches. It will help to energize you and keep you awake for what's ahead.
Everyone knows the saying…all work and no play… this is also true for businessmen as well. If you spend a 12-hour flight doing constant work you will be worn out by the time you land. Take a break. Listen to your favorite music or play a mindless game to relax and get your thoughts off your work for a few minutes. It will help you in the long run.
Make a list of the tasks you need to complete to help keep your stress level down during flight. Jot down your basic itinerary from the time you board through your landing and try to finish them before the flight is over. This will keep you from getting to your destination only to realize you forgot the most important item on your schedule.
If you have a fear of flying for whatever reason, take the time before take-off to relax in whatever way you do best. Perhaps meditating is your thing, or playing your favorite songs. Sometimes just calling that special friend is all it takes. By the time you are in flight you will have gotten rid of the stress and be ready for some business.
If you happen to be one of those lucky people who has everything done before boarding, spend your air time relaxing and getting ready for that big meeting or presentation. You will be refreshed and ready for whatever the day sends your way.
AIRPORT CAR SERVICE
If you need luxury car service to any of Los Angeles' airports, call Roadrunner Limousine today.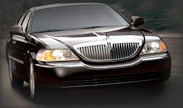 Learn more about our
Los Angeles Luxury Car Service
Or call 24/7 – 866.798.7694