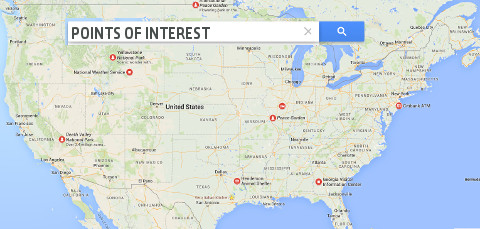 Perhaps it's your first visit to the City of Angels. Or maybe you are a regular visitor, but have gotten stuck in the routine of visiting the same old places every time. Here are a few places you may not know exist, or just haven't bothered to take the time to visit.
Runyon Canyon is a great place for those seeking adventure and the outdoors. Beautiful rocks, hidden trails and of course the famous Hollywood sign all await you. Here you will get an awesome view of the Griffith Observatory and the most amazing view of the city.
AIRPORT CAR SERVICE
If you need luxury car service to any of Los Angeles' airports, call Roadrunner Limousine today.

Learn more about our
Luxury Airport Car Service
Or call 24/7 – 866.798.7694
It is a great work out, and many use it in place of going to the gym. There are a few setbacks to keep an eye out for, such as loose dogs, coyotes, bobcats, rattlesnakes, and even a mountain lion once in a while.
For a totally different cinema experience, check out Hollywood Forever Cemetery's movie nights. The cemetery features outdoor movies on Saturday and Sunday evenings, and you can catch horror flicks like Carrie and Psycho, along with classics like Back to the Future. The movies are projected on the white marble wall of the late Rudolph Valentino's tomb for extra added creepiness.
Estate sales are a common thing in the area, and you never know what you may find at one. Homes of the wealthy hold these sales practically every weekend, and you will see some awesome property, fantastic views, and possibly find a trinket you really want. The homes are often for sale as well, if you are willing to pay the price.
Grab a bite to eat at a local "lunch truck" for something different. Previously known to be not the best choice for lunch, these trucks now offer gourmet lunch cuisine at extremely affordable prices.
Head to Zuma beach and avoid the busy boardwalks of the popular beaches. At Zuma you will be welcomed with white sand that stretches for two miles, sparkling clean water and beautiful surf. If you swim out far enough, you might be joined by a playful dolphin swimming by your side. You can also view the whales during the winter time when they being to migrate.
LA's area beaches are awesome, great for people watching, and superb for sunning. However, if you want to avoid burning your feet on the lava-like sand, pass on searching for a parking space for what seems like hours on end, and forego the hike to the nearest bathroom, head to Vista Hermosa Natural Park. This beautiful little gem is the place to go to get away from the hustle and bustle of the city for an afternoon. Beautiful greenery and native plants are great on the eyes. Check out the breathtaking views of the city of Los Angeles. The park is dog friendly so you can bring your friend with you. There is a wonderful kids play area, and plenty of open space to play. Throw your blanket under a shady tree and just relax.
Next time you visit LA you can be sure you will come away with some new memories, fantastic photos, and the knowledge that you can enjoy the city without being in the middle of it.
AIRPORT CAR SERVICE
If you need luxury car service to any of Los Angeles' airports, call Roadrunner Limousine today.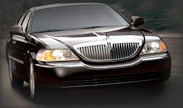 Learn more about our
Los Angeles Luxury Airport Car Service
Or call 24/7 – 866.798.7694