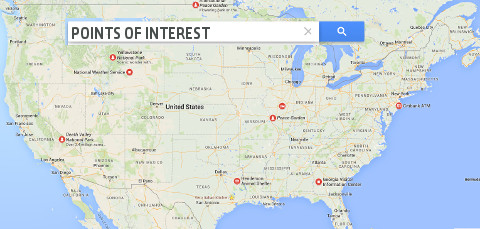 If you are looking forward to taking that snowy sleigh ride or hiking up a snow covered hill in search of the perfect Christmas tree, you may want to holiday somewhere else. But if super awesome parades, concerts and light shows make your Christmas perfect, then Christmas in Los Angeles may be the ultimate holiday vacation spot for you!
Check out some of the festivities planned for this year.
AIRPORT CAR SERVICE
If you need luxury car service to any of Los Angeles' airports, call Roadrunner Limousine today.

Learn more about our
Luxury Limousone Car Service: LAX & Burbank
Or call 24/7 – 866.798.7694
December starts with the Los Angeles Harbor Holiday Afloat Parade. Spectators will see beautifully lighted sailboats and other water crafts cruise the waterfront in this exciting parade. For over 50 years, these decorated boats have kept this tradition and brought joy to old and young alike. There are free viewpoints all along the parade route, or you can get an awesome view from the top of the Battleship Iowa for a fee ($20 adults, $10 kids) and enjoy cookies, hot cocoa, crafts and carolers. Santa even makes a surprise visit!
On December 5th-6th is the Angel City Chorale Holiday Concert and Sing-Along. This event is held at the Wilshire Methodist Church and features 160 members. Sing along to many of your favorite Christmas and Hanukkah classics and you are sure to be in the holiday spirit!
Also on the 5th and 6th is the Harvest Festival Original Art and Craft Show.  The event is located at the Fairplex in Pomona, and features over 24,000 original works of art. Gaze at beautiful handmade jewelry, purchase hand-pressed olive oil, or have something personalized while you wait. Those 12 and under are free, and adults can get $2 off if they bring a canned food item with them.
The Los Angeles Zoo holds a spectacular display called LA Zoo Lights. Here you can see some awesome LED displays involving the zoo animals. Though the actual animals will probably all be asleep, the LED versions will give you some whimsical and colorful displays to get you in the holiday spirit. Don't miss out on these fantastic twinkly light displays. There are some special packages with discounts if you purchase early in the season, and there are some VIP packages which will allow you to skip the lines, and give you entry into a private lounge with hors d'oeuvres, wine and beer and some cocktails as well.
For something a little different, check out the Ukulele Christmas Orchestra. Head to the music center for a wonderful show of amateur musicians, or if you are 18 or older you can even participate. Bring your own ukulele and music stand and have some fun! All are welcome, even beginners, as long as you can strum in rhythm and play C,Em,F,D7 and G7 in order. Check it out!
On December 11th the Walt Disney Concert Hall brings you the Festival of Carols. 110 fabulous singers will perform all your favorite carols sure to get you in the spirit. A visit with Santa follows the caroling.
There will be plenty more celebrations throughout the month as Christmas nears so keep an eye out for your favorites and enjoy Christmas time in Los Angeles.
AIRPORT CAR SERVICE
If you need luxury car service to any of Los Angeles' airports, call Roadrunner Limousine today.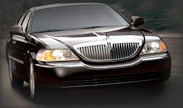 Learn more about our
Town Car Service: LAX & Burbank
Or call 24/7 – 866.798.7694