You've made your packing list and you are pretty sure you have everything you need for that next trip. But here are some items most travelers leave off their list that can come in extremely handy once you are on your way, or even after you reach your destination.
AIRPORT CAR SERVICE
If you need luxury car service to any of Los Angeles' airports, call Roadrunner Limousine today.

Learn more about our
Car Service: LAX & Burbank
Or call 24/7 – 866.798.7694
Grocery bags or small trash bags can come in handy for wet or dirty clothes, shampoos or things that might be in danger of leaking into your bag, or just having handy if you stop by a farmers market. These bags fit into your luggage anywhere.
Tummy medicine can be super handy if you happen to catch food poisoning, or just eat something that you are not used to from another place. Why suffer the whole way when you can have quick relief at your fingertips.
Extra battery for your laptop…just in case. It takes up little room, and you just never know when you may wish you could power up and can't.
Allergy or medical alert info in languages others can understand. If you have a peanut allergy, or other serious issue, you want others to be able to quickly understand this in case of emergency.
Books or Movies can come in handy if you are stuck on a long flight. Don't rely on the in-flight entertainment to keep you amused. Bring a good novel, or be sure to have movies on your laptop. Even a puzzle book can pass the time.
Sunscreen can be a lifesaver depending where you are headed. Of course if it is a hot sunny location, there will be plenty for purchase. Be warned that they will charge you three times what it is worth.
Travel Medicine/First aid kit can be a lifesaver. Keep your prescription meds, bandages etc. handy, not to mention a small sewing kit for that emergency mending you may need.
Emergency moolah is always a good idea. You may not be able to use your card, or might not find a place to get cash without paying a fortune to do so. Packing a little away in one of your checked bags is a good way to be sure you have it when you arrive.
Online Security is a must when traveling to many places, such as China or South Korea to mention a few. You will most definitely be hacked, and want to be sure anything you need safe remains safe. Don't connect to the WiFi at all if you don't absolutely need to. If you do, you will want to do some serious cleaning out when you return. Be sure you have the safest security you can get.
Just remember it's better to have it and not need it than to need it and not have it.
AIRPORT CAR SERVICE
If you need luxury car service to any of Los Angeles' airports, call Roadrunner Limousine today.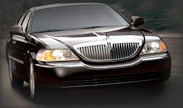 Learn more about our
Town Car Service: LAX & Burbank
Or call 24/7 – 866.798.7694