Business travelers have so much to deal with on a daily basis. Things like catching flights, making it to meetings and conferences on time, and dealing with delays and cancellations at the airport. Having to deal with nasty winter weather can only make your trip more difficult. Here are some tips to help keep the colder travel months stress free.
AIRPORT CAR SERVICE
If you need luxury car service to any of Los Angeles' airports, call Roadrunner Limousine today.

Learn more about our
Car Service: LAX & Burbank
Or call 24/7 – 866.798.7694
First of all you want to keep an eye on the weather in your current area and your destination. If you foresee any problems that can cause a flight cancellation or delay, you may want to make some last minute changes to your schedule.
Whether you have had your trip planned for a while or this is a last minute affair, try to be as flexible as possible so as to be able to change your flight, reroute, or otherwise avoid whatever bad weather may be in your way.
When packing for your trip be sure to keep in mind the weather of your destination. It may be warm where you are, but when you land you may be wishing you had brought a coat or jacket with you. Gloves and a hat may be necessary as well if you find yourself walking around the city at all, and even an umbrella if the weather is wet.
If you don't need to drive yourself anywhere, don't. Driving in a strange place can be tricky enough without adding the hazard of nasty weather. Don't chance causing or being involved in an accident. Let a taxi, limousine or other public service get you where you need to be safely.
Be prepared for dangerous conditions causing you to be stuck where you are for a day or even longer. If the weather causes your city to shut down, make sure you are prepared with extra clothes, and try to choose an area that has a variety of accommodations to choose from in case the hotel you are in is booked up. This can be the case for a large convention or other event. Once again, keep your options open and stay flexible. Be sure you have enough work with you to keep busy in case you can't leave on time. Or perhaps a good book if you just want to relax.
If you prefer to have all your travel needs taken care of for you, consider hiring a chauffeured limousine. They will have the best knowledge of the area, know how to deal with dangerous road conditions, and safely get you where you need to be. You can sit back and relax and do whatever business you need to do during travel time, without having to worry about anything.
Don't let the winter weather give you the blues. You can even decide to plan ahead for an extra day or two to head to the slopes for some skiing or just enjoy some window shopping in the city itself and enjoy the snow.
AIRPORT CAR SERVICE
If you need luxury car service to any of Los Angeles' airports, call Roadrunner Limousine today.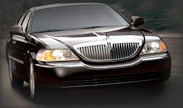 Learn more about our
Town Car Service: LAX & Burbank
Or call 24/7 – 866.798.7694