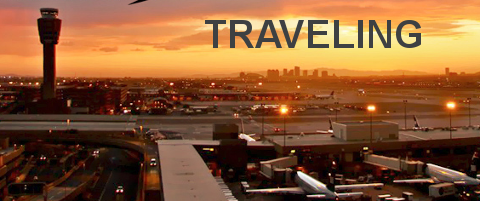 1. The Venice Boardwalk
Venice Beach is the place to go if you are into people watching. The mile and a half stretch is full of street vendors, performers and sights you may not see elsewhere. From jugglers to magicians, break-dancers to mimes you are sure to be entertained. Check out local artists' paintings and sculptures, purchase t-shirts, or get a tattoo or piercing. You can dine in restaurants or cafes, or just grab a beer or cocktail. A bike path is also available, along with roller-skating and skateboard ramps. Remember to bring some ones with you to tip performers!

2. Marina Del Rey
Marina Del Rey is great for water sports. Hop on a cruise, or do some fishing. You can rent all kinds of water vehicles, such as a paddleboard, kayak, sailboat or motor boat. You can also take off on a jet-ski! There are plenty of monthly events held here, such as concerts, plays and special tours.

3. Flight Path Learning Center
The center, located in LAX airport, is an aviation museum and a hands-on learning environment. Offering free parking and free admission, it is a great place to spend some time browsing aircraft models, photographs and history of the area. You can check out the Howard Hughes memorabilia.

4. Santa Monica Place
If you love shopping, this is the place for you. Browse high end fashions from Coach and Louis Vuitton, Pandora and Swarovski. Check out some delectable goodies from The Cheesecake Factory, or grab a burger from Johnny Rockets. The Santa Monica Pier is close by, and the home of Pacific Park, the only amusement park on the west coast that is located on a pier.

5. Kenneth Hahn State Recreation Area
Head to the great outdoors and enjoy nature at this beautiful park. There are some awesome hiking trails where you can spot plenty of wildlife. Coyotes, rabbits, lizards and snakes all make their homes here. You might spot a barn owl or hawk. Relax by the Japanese garden and gaze at the pond and waterfalls. There are also exotic koi swimming around. If the kids need some exercise, this is the perfect place for them to go. There are plenty of play areas to keep them well entertained.

6. Manhattan Beach
This is the perfect mini-vacation spot if you are on a tight schedule. If you only have a few hours due to a long layover, de-stress and recharge by heading here. You can rent a bike and cruise the bike path, or just check out the surfers or watch a volleyball game. There is a small aquarium at the end of the pier with touch tanks and a kids area. There are restaurants scattered throughout the area to please any palette.

7. Hollywood
You can never go wrong with a stop in Hollywood. Whether you have plenty of time to spend or just need to fill a few hours, Hollywood won't disappoint. Check out the boulevard, see the famous sign, or just browse the Walk of Fame. You might get lucky and spot one of your favorite celebrities!

8. Westchester
If you have the spare time, stop in the Westchester Golf Course and play a round. The course is lighted at night and open until 10 p.m. While in Westchester, stop in the famous In-N-Out Burger. Their burgers are 100% beef made fresh to order. Don't forget the hand cut fries and real ice cream shakes!

9. Abbot Kinney Boulevard
Another area great for the shopaholic! The area features local artists and designers, showcasing the best in artwork, jewelry, furniture and boutique clothing.

10. Ocean Express Trolley
The trolley is actually a bus, but it offers $5 round-trip rides to the local beaches, shops and restaurants. Tickets can be purchased at LAX.