Unless you have been living under a rock, you will have noticed how the new age of technology has taken over. Rarely do you see someone not staring at their phone or tablet, especially in the airport. If they aren't holding a device, they are wearing one.
AIRPORT CAR SERVICE
If you need luxury car service to any of Los Angeles' airports, call Roadrunner Limousine today.

Learn more about our
Luxury Limousone Car Service: LAX & Burbank
Or call 24/7 – 866.798.7694
The future is only going to get more mobile, with more possibilities than ever. Check it out.
Smartphones will continue to be the most popular device. They are getting bigger (literally) and better every day, adding more features and ways to make your life easier and more efficient.
Though things like the Apple Watch are trendy, they will probably not have the staying power of the smartphone.
Paying by smartphone has become the new norm. Thanks to Apple Pay, Google Wallet and Samsung Pay, along with many others, mobile payments are quick and easy.
Business travelers who are in a hurry don't want to take the time to take out their wallets and find bank cards or credit cards. The majority will already have their smartphone in their hands and can quickly complete their purchase.
Managing your expenses has never been easier. Just snap a quick photo of your receipt and you are ready to go. Find the perfect app to organize all your business expenses and you have nothing to worry about.
When it comes to booking flights, hotels or other business related services, there's an app for that. A study done by Google in 2014 stated that 60% of business travelers used their smartphones to book travel-related services.
The days of waiting on the phone for assistance are in the past. With your smartphone you can pull up the appropriate app and get the task finished with no hassles.
The future of technology is going to get way more personalized as well. Having recommendations that suit your needs readily at hand can save time and help you tremendously. New "smart" services will be tuned into each individual's preferences and activities so you can easily book your travel or plan your daily lives much easier.
Hotels, airlines and rental car companies will also be tuned in to what you need and want so that your experience with them will be a breeze.
Though all this technology makes life easier for the average business traveler, it may be a little more work for those in charge. Deciding what is to be included in travel and entertainment expenses has always been a tough job. Now with all the apps and other items to deal with, managers will have to decide what kinds of technology can be included in expenses and which items will be sole responsibility of the user. Perhaps company approved apps for all involved will be the best way to go.
Regardless of your feelings on technology, it has arrived and will continue to develop and invade our daily lives whether we like it or not. Knowing the best way to use it to your benefit can make everyone's life more pleasant and stress free.
AIRPORT CAR SERVICE
If you need luxury car service to any of Los Angeles' airports, call Roadrunner Limousine today.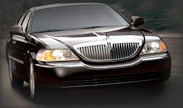 Learn more about our
Town Car Service: LAX & Burbank
Or call 24/7 – 866.798.7694