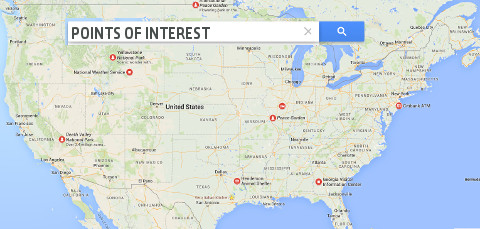 When asking people what to do or see in the Los Angeles area, most people will fill you in on Hollywood and all there is to do and see there. Hollywood is awesome, since it's a great place to visit and there is definitely plenty to see. But after you are done star searching, where do you go next? Here are a few ideas to keep you busy on your next visit.
Echo Park is perfect if you are into music, culture and urban art. For awesome art shows, check out I AM 9 Bit. This 4500-sq. ft. gallery is perfect for art lovers or those who just want to check out the art scene.
Sage Vegan Bistro is perfect for those who love organic vegan dishes. Sandwiches, veggie burgers and much more are served in generous helpings. Check out Kind Kreme's raw ice cream for a treat your taste buds will be craving again and again.
AIRPORT CAR SERVICE
If you need luxury car service to any of Los Angeles' airports, call Roadrunner Limousine today.

Learn more about our
Luxury Airport Car Service
Or call 24/7 – 866.798.7694
Dodger Stadium has been welcoming guests since 1962. If there's not a game scheduled while you are there, you can look into the behind the scenes tour. Check out the press box, Dodger dugout, the Dugout Club and take a run on the field.
Another place to visit is Culver City. There are plenty of things here to see, activities to keep you entertained and plenty of good food.
The Museum of Jurassic Technology is not your every-day museum. Some even call it a "no" museum. It is strange, quirky, bizarre and definitely not for those who like to see just the facts, or have each display explained to them. If you are up for something way off the ordinary path, check it out.
If you are into plays, head to the Kirk Douglas Theatre. Since 2004, the theatre has been introducing local playwrights and showing their plays to the community.
Manhattan Beach is another hidden gem you may pass by. This is where beach volleyball began. Head to Sand Dune Park and see the 100 ft. high natural sand dune. Adults and kids alike love this natural feature, but take note that you will need reservations to check them out.
See some of your favorite aquatic creatures at the Roundhouse Aquarium, located at the end of the pier. Interaction is encouraged, and even though it is a small aquarium, there is plenty for you to see.
For some authentic Italian cuisine, head over to Mama D's. The homemade ravioli, fresh baked bread and crispy thin crust pizzas will have your mouth watering as soon as they arrive.
AIRPORT CAR SERVICE
If you need luxury car service to any of Los Angeles' airports, call Roadrunner Limousine today.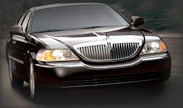 Learn more about our
Los Angeles Luxury Airport Car Service
Or call 24/7 – 866.798.7694