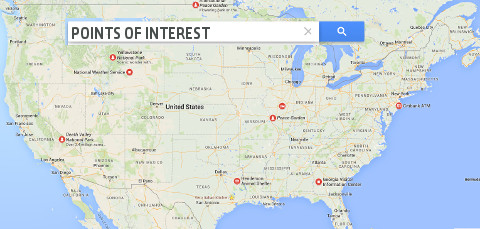 Hartsfield-Jackson Atlanta International Airport in well known to be the busiest airport in the world. It has served the most passengers ever since the late 1990s, a whopping 92 million in 2011. As for the number of planes arriving and taking off? Chalk up 900,000 every year.
The Atlanta airport was named after William B. Hartsfield and Maynard Jackson, who were previously mayors of the city. Though the airport is a popular international destination, most of the traffic comes from domestic flights.
AIRPORT CAR SERVICE
If you need luxury car service to any of Los Angeles' airports, call Roadrunner Limousine today.

Learn more about our
Luxury Airport Car Service
Or call 24/7 – 866.798.7694
Atlanta has the perfect location for travelers going from east to west or north to south. Almost 60% of Hartsfield-Jackson's flights are claimed by Delta Airlines. Delta has had a big part in helping the airport grow into what it is now. They work with SkyTeam partners including Air France and Korean Air to help connect the international flights. With so many more international flights coming through, the airport saw an expansion in 2012, and the Maynard H. Jackson International Terminal was opened.
There are 7 concourses making up the airport, and they are connected by an underground tunnel. This tunnel consists of a moving walkway that carries passengers, and also features a people-mover called the Plane Train. The airport is so large that it sometimes takes passengers up to 40 minutes to transfer between gates.
If you are a frequent flyer, you are sure to pass through Atlanta's airport at some time in your life.
Arriving and Departing
Getting to and from the airport is not too difficult, as it is located about 15 minutes form the heart of Atlanta. There are dozens of taxis and shuttle buses to transport travelers, and the public train system is a very convenient option.
Renting a car couldn't be easier at the car rental center. Since 2009 when it opened, the 10 major car rental companies have helped thousands get to their destination. They boast almost 10,000 parking spaces, and have a roadway that connects to all major highways.
Layovers, Delays and Transfers
If you find yourself stuck waiting at the airport for a length of time, don't fret. Minute Suites, in Concourse B, will rent you a private room with a day bed, TV, and desk to get some last minute work done. You can also head to one of Delta's Sky Clubs, located throughout the airport, and receive a day pass or just a one- time pass. Here you will find food, drinks and amenities. Hot showers are available at the clubs in concourse E and F.
Amenities
Atlanta's airport won't let you down when it comes to perks. Get your taste buds ready for something besides airport fast food, as the airport has local chefs and culinary experts offering you the best in dining options. Check out One Flew South, which has been called the best fine-dining airport restaurant in the US. Paschal's Southern Cooking will give you a taste of the town, with some traditional fried chicken, catfish, and oysters.
AIRPORT CAR SERVICE
If you need luxury car service to any of Los Angeles' airports, call Roadrunner Limousine today.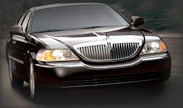 Learn more about our
Los Angeles Luxury Airport Car Service
Or call 24/7 – 866.798.7694