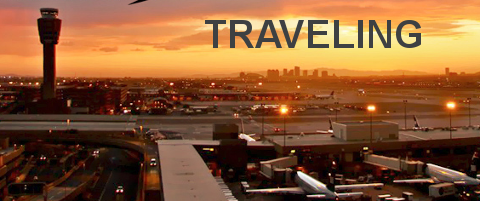 Water parks are an awesome place for all day wet fun. But what if you are at a theme park and want to get the best of the water themed rides? Don't settle for the same old boring ride. Head to one of these spots for an out of the world experience!
Popeye and Bluto's Bilge Rat Barges in the Islands of Adventure theme park in Florida is a must ride if you are hot and looking to get wet. I mean really wet. This ride will soak you to the core and have you coming back to do it all over again. There is a compartment for keeping personal items dry which is a major plus. And they have pay dryers at the end of the ride in case you don't want to stay soaked.
AIRPORT CAR SERVICE
If you need luxury car service to any of Los Angeles' airports, call Roadrunner Limousine today.

Learn more about our
Luxury Airport Car Service
Or call 24/7 – 866.798.7694
Another ride at this park is Dudley Ro-Right's Ripsaw Falls. Picture a log flume and a roller coaster track together. Follow the storyline through the ride, enter dark spaces and get ready for the 75-foot drop!
Disney's California Adventure is where you will find Grizzly River Run. This ride boasts being the longest, tallest, and fastest river rapids ride. Ride around a bear shaped mountain, and see who is the unlucky one to get the most water splashed onto them! The twists and turns make each ride different so you may come out drier than your fellow riders.
Knott's Berry Farm in California is the home of the Timber Mountain Log Ride. Ride through a 19th century lumber camp and enjoy the scenery as well as the ride. An update was done in 2013 to the animatronic figures so everything will seem new and fresh.
Disneyworld and Disneyland are where you can find the Splash Mountain log flumes. Inspired by the 1946 Disney film "Song of the South", the ride recycled the animatronic figures from the "America Sings" attraction which was closed shortly before they opened the Splash Mountain ride. Be ready for the awesome breathtaking drop at the end!
Disney is also the home to It's a Small World. A favorite of old and young alike, this ride takes you on a slow cruise through many different countries around the world. Hear the different languages, see some of their customs, and enjoy the wonderful music. Warning…the song may be stuck in your head for days after!
Those of you who love Disney's "Frozen", (who doesn't?) can anticipate the opening of the new Frozen ride in Epcot. Titled "Frozen Ever After", this ride is still in the makings. The dark Norway ride, Maelstrom, was completely gutted to make way for this new ride, which will take visitors to Arendelle and Elsa's ice palace. The ride is scheduled to open in 2016.
Disney also has one of everyone's favorites…the Pirates of the Caribbean ride. Join Captain Jack Sparrow on a pirate adventure as you avoid getting blown up by Barbossa, see the plundering of Tortuga, and see Jack Sparrow trying to hide from those who are searching for him. You may get a small splash on you but basically will stay completely dry throughout the ride.
Disney's Jungle Cruise has been a favorite for years with visitors of all ages. Journey through the jungle and see the amazing animatronic elephants, tigers, hippos and many other creatures. The "Captain" of your cruise ship will keep you entertained with an exciting, sometimes humorous, narration.
AIRPORT CAR SERVICE
If you need luxury car service to any of Los Angeles' airports, call Roadrunner Limousine today.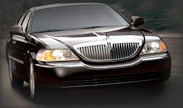 Learn more about our
Los Angeles Luxury Airport Car Service
Or call 24/7 – 866.798.7694