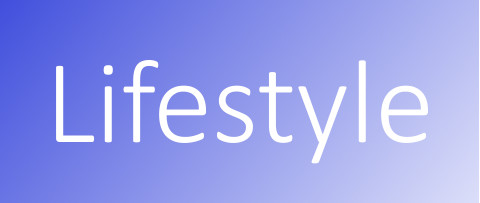 Everyone loves the holidays. You get to visit family and friends, and sometimes it is just comforting to come back home. On the other hand, suppose you all live in the same town and just want something a little different for the holidays? There are some super places to check out this year for a memorable time.
AIRPORT CAR SERVICE
If you need luxury car service to any of Los Angeles' airports, call Roadrunner Limousine today.

Learn more about our
Car Service: LAX & Burbank
Or call 24/7 – 866.798.7694
Orlando, Florida is always a fun destination whether you are with a large family or just the two of you. During the holidays it gets even better. Head to Disney to see the beautiful autumn decorations and join in the festivities. Cinderella's palace will take on a winter theme and become icy, and Epcot will welcome you to the holidays around the world. If you choose to wait until right after Thanksgiving, you can enjoy the park mostly to yourselves as this is the quietest, least crowded time of the year at the famed parks.
Plymouth, Massachusetts is always great for a visit but even better during the Thanksgiving holidays. Plenty of holiday events are held here each year and you can enjoy many re-enactments. Have dinner with the Pilgrims or step on board the Mayflower replica. As the home of the first permanent European settlement north of Virginia, Plymouth welcomes visitors in style.
Philadelphia, Pennsylvania is another historical city that loves to celebrate. Visitors can see the annual parade, full of marching bands and balloons of their own. Tour the museums, check out the Liberty Bell and Independence Hall, and don't miss the Philadelphia Art Museum, where Sylvester Stallone made Rocky famous.
Children will love the Macy's building light display and concert…which is played on a beautiful pipe organ. Over 100,000 LED lights will sparkle in the shapes of reindeer, ballerinas and snowflakes. It's a wonderful time for the whole family.
San Diego, California hosts a yearly Mother Goose Parade, which is quite big for the west coast. Over 100 unique and brightly colored floats will make their way past spectators, as well as helium balloons, marching bands, clowns and plenty of other entertainment.
When parade and festivity time is over, take the kids to the San Diego Zoo for some up close animal viewing, or to Sea World for some aquatic adventure. The weather will still be quite pleasant, so you can take a hike on one of many trails, or take a stroll on the beach.
Nashville, Tennessee is a great spot for music lovers any time of year, but during the holidays they hold their Holiday Harmony celebration. The Grand Ole Opry puts on a fantastic show, but moves out of its usual venue to let the world renowned Radio City Rockettes take its stage for the famous Christmas Spectacular. Jellystone Park has a spectacular dancing lights display, and you can also take a holiday light tour on the Holly Trolley. There is plenty of food to be found as well at plenty of venues around the city, and other holiday festivals and events as well.
Wherever you plan on spending your holidays, you are sure to find some exciting events for the whole family to enjoy and continue making those memories.
AIRPORT CAR SERVICE
If you need luxury car service to any of Los Angeles' airports, call Roadrunner Limousine today.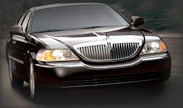 Learn more about our
Town Car Service: LAX & Burbank
Or call 24/7 – 866.798.7694