Thanksgiving and Christmas are extremely busy travel times for air travelers as well as those who travel on the ground. It is common sense that you will want to book early to avoid last minute hikes in rates, and also to assure that you aren't faced with completely full flights. Here are a few more tips to help you plan your holiday travel.
AIRPORT CAR SERVICE
If you need luxury car service to any of Los Angeles' airports, call Roadrunner Limousine today.

Learn more about our
Car Service: LAX & Burbank
Or call 24/7 – 866.798.7694
Picking the right day to fly can save you a lot of hassle and stress when the time comes for your trip. Places like TravelZoo can help you check out the best fares on literally hundreds of popular routes.
The first thing you should try to do is book the earliest flight you possibly can. Not only will the airports be less crowded and slow, but the early flights have less chance of delays since they haven't started their routes yet. You should be able to arrive in plenty of time to enjoy family time.
Ask questions. Find out if you can upgrade to a business class seat, as business travel tends to slow down over the holidays and those seats may be empty. If you are traveling for business, you should have no problem finding something perfect.
Always choose the airport that is closest to the southern part of the country if you need to connect, as the weather will generally be better and provide you with less chance of a delay or cancellation.
Chances are you will be bringing plenty of gifts with you. This can make for plenty of extra charges for too much baggage. Consider arriving early if you can and getting in some shopping after you land. You could also purchase your items online and have them directly shipped to your destination. This way you can either bring some gift bags or wrap with you, or purchase some when you arrive for a quick wrapping session.
If you aren't really an airplane person, but don't want the hassle of driving, check out Amtrak or other public transportation. You can sit back, relax, and even enjoy a cocktail while you check out the scenery and avoid the stress.
Some people like to avoid all of the mad rush and just wait until Thanksgiving or Christmas morning to travel. Most people are already at their destination by this time so the roads and airports will be basically empty. Be sure to be prepared for many stores, gas stations etc. being closed.
If you remain flexible on your trip or return trip, you may be able to switch flights or wait for the next one and score big on upgrades, perks etc. Check it out!
For those who choose to extend your holiday throughout New Year's Eve, keep in mind that there are colossal celebrations around the country. Don't spend a fortune trying to stay in New York City or anywhere near Times Square, when you can find a much less crowded party in plenty of other places that will be just as fun.
Look forward to the holidays as a time to be with family, friends and have a relaxed memorable time, instead of worrying about the hassle you will go through to get there. Plan ahead and stay safe and stress-free.
AIRPORT CAR SERVICE
If you need luxury car service to any of Los Angeles' airports, call Roadrunner Limousine today.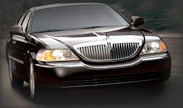 Learn more about our
Town Car Service: LAX & Burbank
Or call 24/7 – 866.798.7694