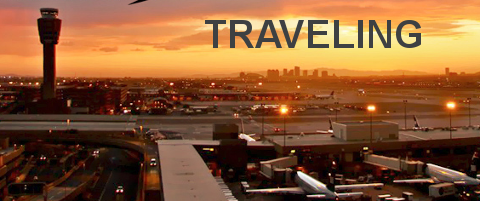 In case you want to experience some spooky surroundings this Halloween, here are some of the most haunted locations in the United States to check out during your travels.
In Estes Park, Colorado you will find the Stanley Hotel. Made famous in the movie "The Shining", Stephen King used this location after staying here himself in 1973 and deciding it was indeed spooky. The famous room 217 is said to have the ghost of a chambermaid still causing disturbances throughout the night.
Massachusetts is where you will find the Lizzie Borden Bed & Breakfast. Come to Fall River, where you can stay in the former home of Lizzie Borden. Enjoy the same breakfast her Mother and Father ate, a custom which is followed to help bring the spirits around. There are séances, ghost hunts and plenty of other spooky happenings.
AIRPORT CAR SERVICE
If you need luxury car service to any of Los Angeles' airports, call Roadrunner Limousine today.

Learn more about our
Los Angeles Luxury Car Service
Or call 24/7 – 866.798.7694
The Eastern State Penitentiary in Philadelphia, PA is known to be one of the scariest places in the city. The building is over 200 years old, and once housed inmates who were hooded by guards every time they left their cells. The only light they saw was a skylight, which they claimed to be the light of God.
In Hollywood you can visit several places that are said to be haunted. Universal Studios is said to have several haunts that reside there. At Stage 28, an electrician fell to his death from a catwalk, and is said to linger in the area. The prop room is where Lon Chaney's ghost has been spotted, and Barbara Stanwyck's ghost has been seen on the backlot. The Hollywood Roosevelt Hotel has had many tales of hauntings. Some of the ghosts rumored to be seen are Marilyn Monroe, Montgomery Clift, and a young girl wearing a blue dress.
Charleston, South Carolina has reports of ghost spottings and unusual happenings from all over the city. The Old City Jail has plenty of stories, the most famous being Lavinia Fisher. She owned an Inn, and reportedly poisoned and killed many who stayed there. Her ghost is said to haunt the jail, as well as many of the inmates who were wrongly hanged. Charleston is also filled with ghost tours where confederate soldiers and other war officials are said to still roam the city.
Salem, Massachusetts is known for the witch trials, and also the ghosts who still remain from this era. The Witch House is said to hold many of these spirits, as well as the Joshua Ward House. There are many bed and breakfast inns in the city that claim to have paranormal activity in them as well.
Pennsylvania has plenty of haunts as well, mainly in Gettysburg, where one of the most historic battles took place. Confederate soldiers and Union soldiers are seen walking in the woods, museums and other places. The Devil's Den is reported to have a specific soldier with barefeet, long grey hair, torn buckskin clothes, and a large floppy hat.
The Slaughter Pen claims there is a young girl in a white dress still wandering around.
There are hundreds of haunted locations located all throughout the United States. Check one out this Halloween!
AIRPORT CAR SERVICE
If you need luxury car service to any of Los Angeles' airports, call Roadrunner Limousine today.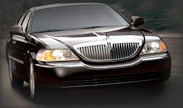 Learn more about our
Los Angeles Luxury Car Service
Or call 24/7 – 866.798.7694